Please click on the link below to download our Aumni Database which contains the details of over 500 past students.
Tamesis Suos Ubique Feret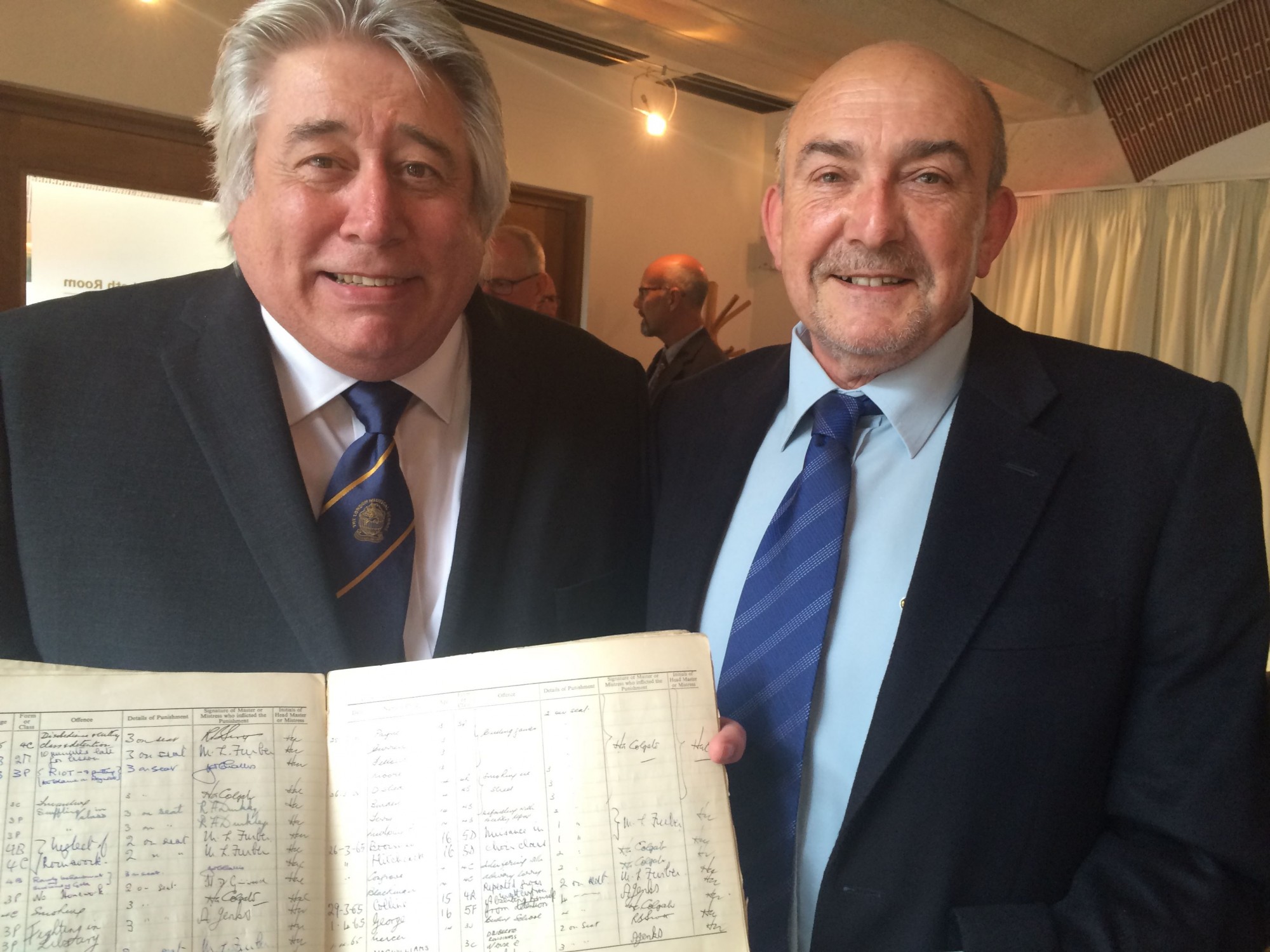 The London Nautical Old Boys Association would like to extend a warm welcome to all former pupils. The association exists to help former pupils of LNS to keep in contact with each other and with the school. The school has a particularly long and distinctive history and the aim is keep that ethos alive. The Old Boys Association has at least one function  per annum with an Alumni committee which meets throughout the year. The annual event is normally held in The Malone Hall or as in 2012 alongside The Parents Teachers Association on the River Thames. 
The associations helps and supports the school in many ways: Annual Prizes for Prize Giving, eminent former pupils coming into school to mentor and talk to pupils, assistance with work experience and internships and careers day.
Some Memories from Mr Robert George Watson who attended LNS in 1948 and who is soon to celebrate his 82nd Birthday.
Written by Mr Watson in March 2012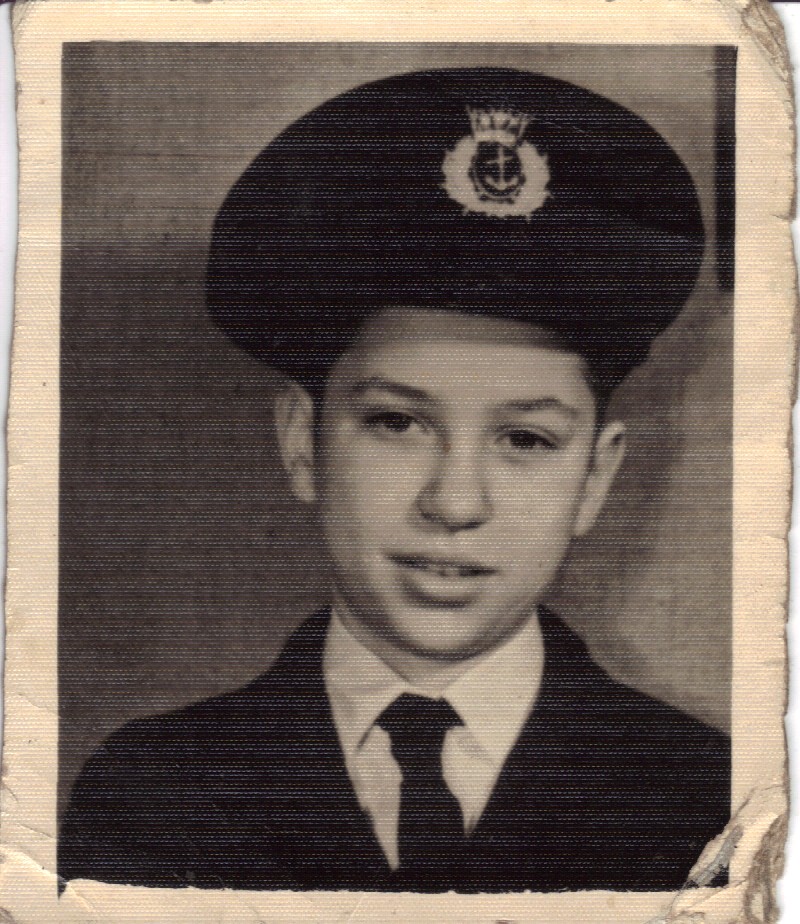 I remember the first time I went to The London Nautical School, I was 11 years, five months old in 1948. First day my mother and I went to school.
Two buses, one tram and we arrived one hour and 20 minutes later. I remember asking my mother to please leave me at the corner, I was too embarrassed for the other boys to see me. I was in my sailor suit complete with bell bottom trousers, blouse, silks, lanyards and stops. I don't remember much of my first day in 2D with Mr Divall. I remember being placed in 1 Port. Being a new boy and being small for my age I couldn't see much of the school assemblies and in singing we had each morning. I do remember one lad in particular, his name was Hargreaves I think, he always smiled at me but he was in the fourth or fifth form I think, far above me.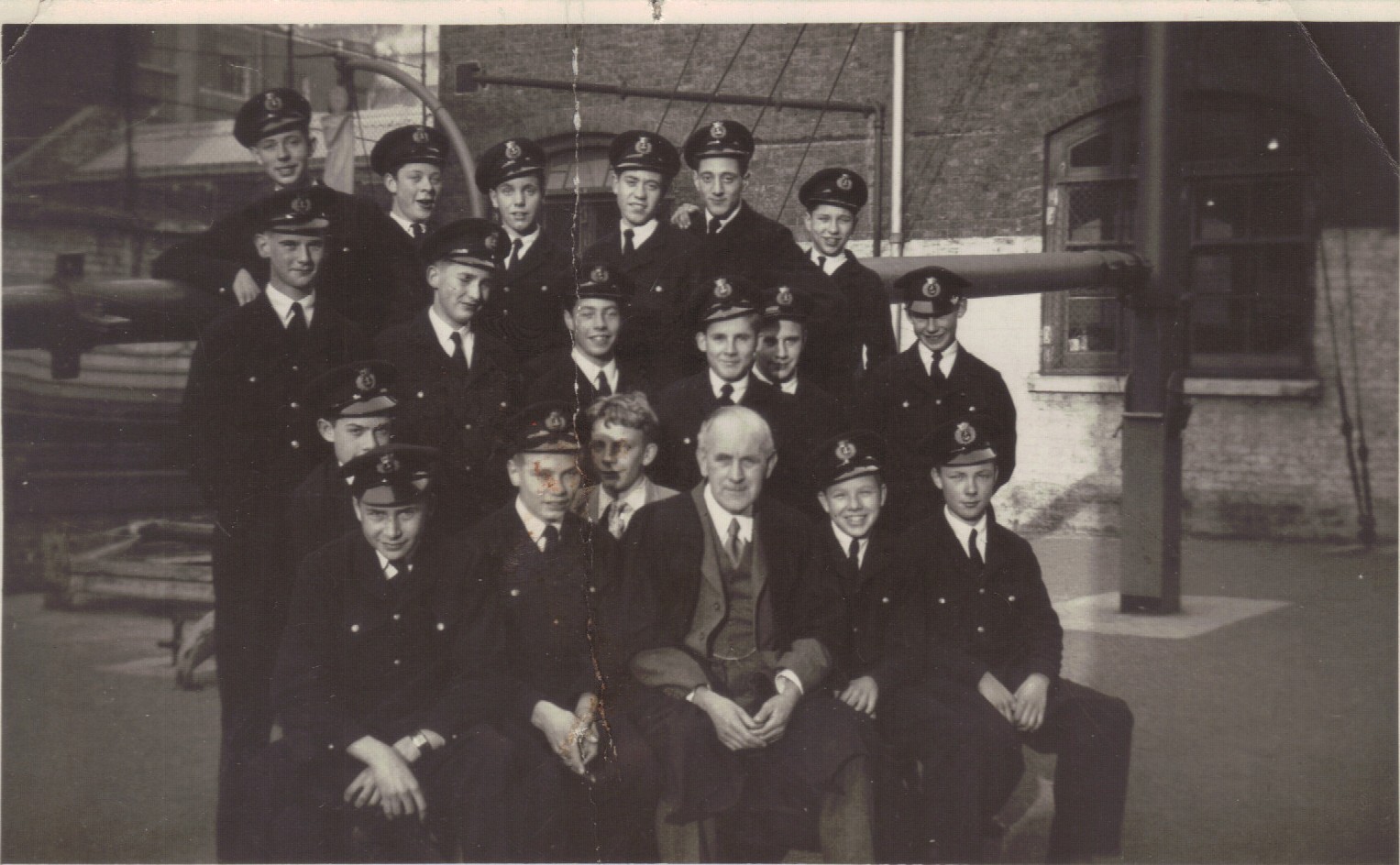 During the years I was at The London Nautical School I went on many school outings. I went on the Pennines trip, I think it lasted a week or two and it was a lot of fun. I went on two or three camping trips to the Devils Punchbowl and remember watching a film called the Vicar of Bray. We pretended to be commandos, dashing through the punchbowl with blackened faces. We went on two or three trips to France. I remember John Ross, he was my idol, chatting with the French girls! That was my first trip up the Eiffel Tower and to the Louver. I remember Fortune Fowler coming down the aisle on the bus and giving the boys 2 francs each spending money.
Some of the Grand Masters we had in my era were: Mr Fuest, Mr Stead, Capt. Harvey, Capt. Williams-Willis, Capt. Gibbs, Mr Simons, Mr Smith, Mr Dival and Fortune Fowler. We had boat trips in our whalers, the is a photograph of 5W on the River Thames.
I remember with pride that day I received my prefect lanyard. They were bleak times as it was just after the war but I remember El Dorado ice cream factory, masters cigarettes, the walk back from the swimming baths and the mad dash to Waterloo Station to catch the 4.15 train to Sanderstead.
I would love to hear from anyone that remembers me, please contact me via alumni@lns.org.uk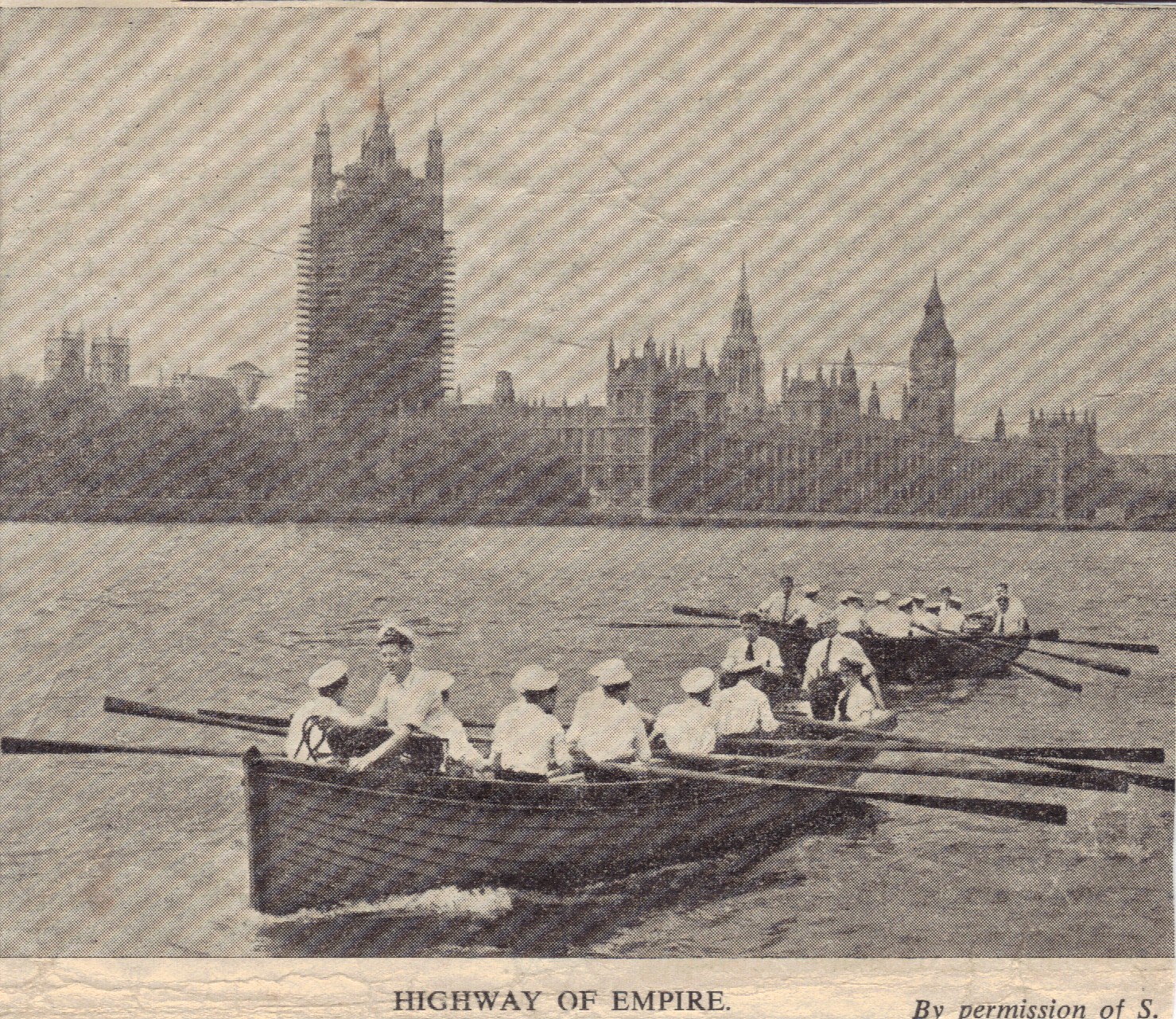 Thank you message from one of our Alumni after a recent visit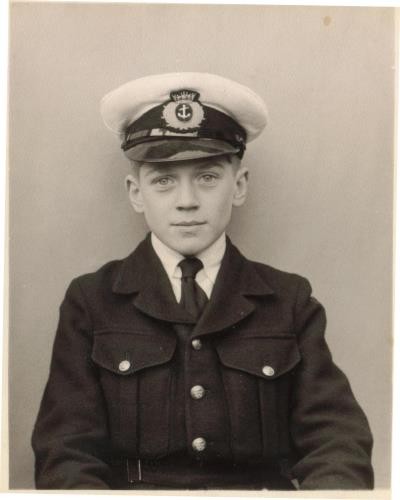 Thank you for the tour of the school and to meet some of the masters; not forgetting Harry and Josh, the two prefects who showed us around and introduced us, please thank them again on our behalf; I suspect Harry in particular will do well in life.  It was good to see and feel the enthusiasm which exists at the school, although somewhat diversified from my days which were totally aimed at producing Merchant Navy Navigating Officers.  I have taken the liberty of attaching a photo of myself aged 14 in Year 3 (3Y), Mr Young was my form master, the school uniform now would be much kinder to both students and parents.
Thanks again,
Joe & Ursula Murphy
Albany WA
MEMORIALS
"A bench was commissioned by the parents of two old boys of the school who were tragically killed on a bus crash in Thailand. The bench is situated on the South Bank by the ITV studios and appropriately facing the River Thames with the names of the boys and the London Nautical School inscription." The Thames carries her sons everywhere". 

Ron Murnane
Ron sadly passed away on 16th September 2014 at his home in Matlock Derbyshire. Ron attended The London Nautical School from 1946 to 1948 and went on a have a career which included six years at sea.
Roy Albert Pretty
Roy sadly passed away on 29th November 2014 in The Wellington Hospital, New Zealand. Ray attended The London Nautical School and left in 1949.
John Alexander
John sadly passed away on 12th March 2015 at his home in Perth, Western Australia. John attended The London Nautical School from 1952 to 1957 after which he went on to have a career at sea.
Distinguished educationalist and former Headmaster Hugh Colgate.