Please click on the link below to download our Aumni Database which contains the details of over 500 past students.
Tamesis Suos Ubique Feret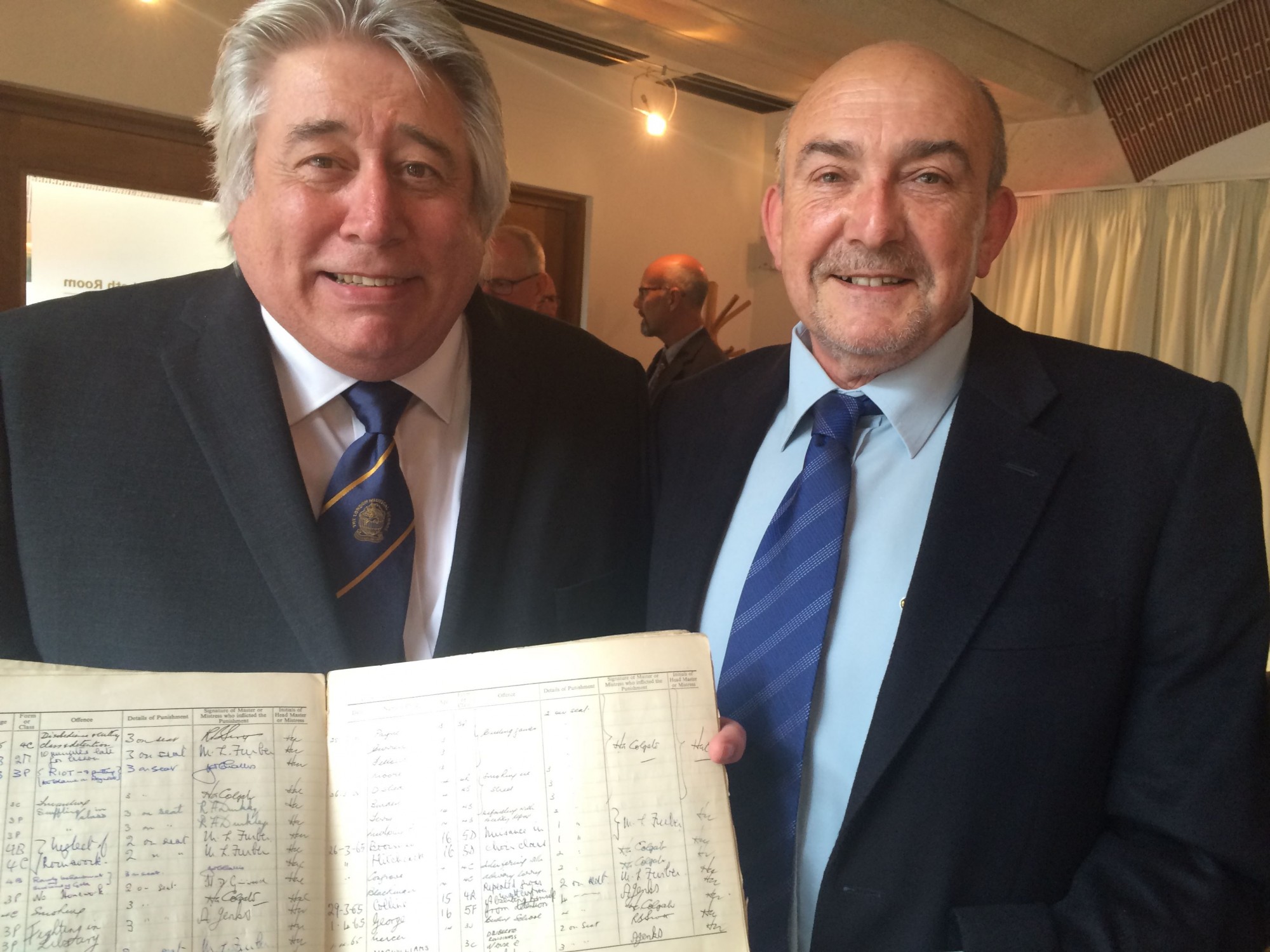 The London Nautical Old Boys Association would like to extend a warm welcome to all former pupils. The association exists to help former pupils of LNS to keep in contact with each other and with the school. The school has a particularly long and distinctive history and the aim is keep that ethos alive. The Old Boys Association has at least one function  per annum with an Alumni committee which meets throughout the year. 
Charles came from the School of Engineering and Navigation at Poplar which merged with LNS in 1948
Robert attended LNS in 1948 
Recent Visits & Thank You's
Mr Joe Murphy & Mrs Ursula Murphy
MEMORIALS
"A bench was commissioned by the parents of two old boys of the school who were tragically killed on a bus crash in Thailand. The bench is situated on the South Bank by the ITV studios and appropriately facing the River Thames with the names of the boys and the London Nautical School inscription." The Thames carries her sons everywhere". 

Ron Murnane
Ron sadly passed away on 16th September 2014 at his home in Matlock Derbyshire. Ron attended The London Nautical School from 1946 to 1948 and went on a have a career which included six years at sea.
Roy Albert Pretty
Roy sadly passed away on 29th November 2014 in The Wellington Hospital, New Zealand. Ray attended The London Nautical School and left in 1949.
John Alexander
John sadly passed away on 12th March 2015 at his home in Perth, Western Australia. John attended The London Nautical School from 1952 to 1957 after which he went on to have a career at sea.
Distinguished educationalist and former Headmaster Hugh Colgate.